IDA Research – Customer Data Platform Research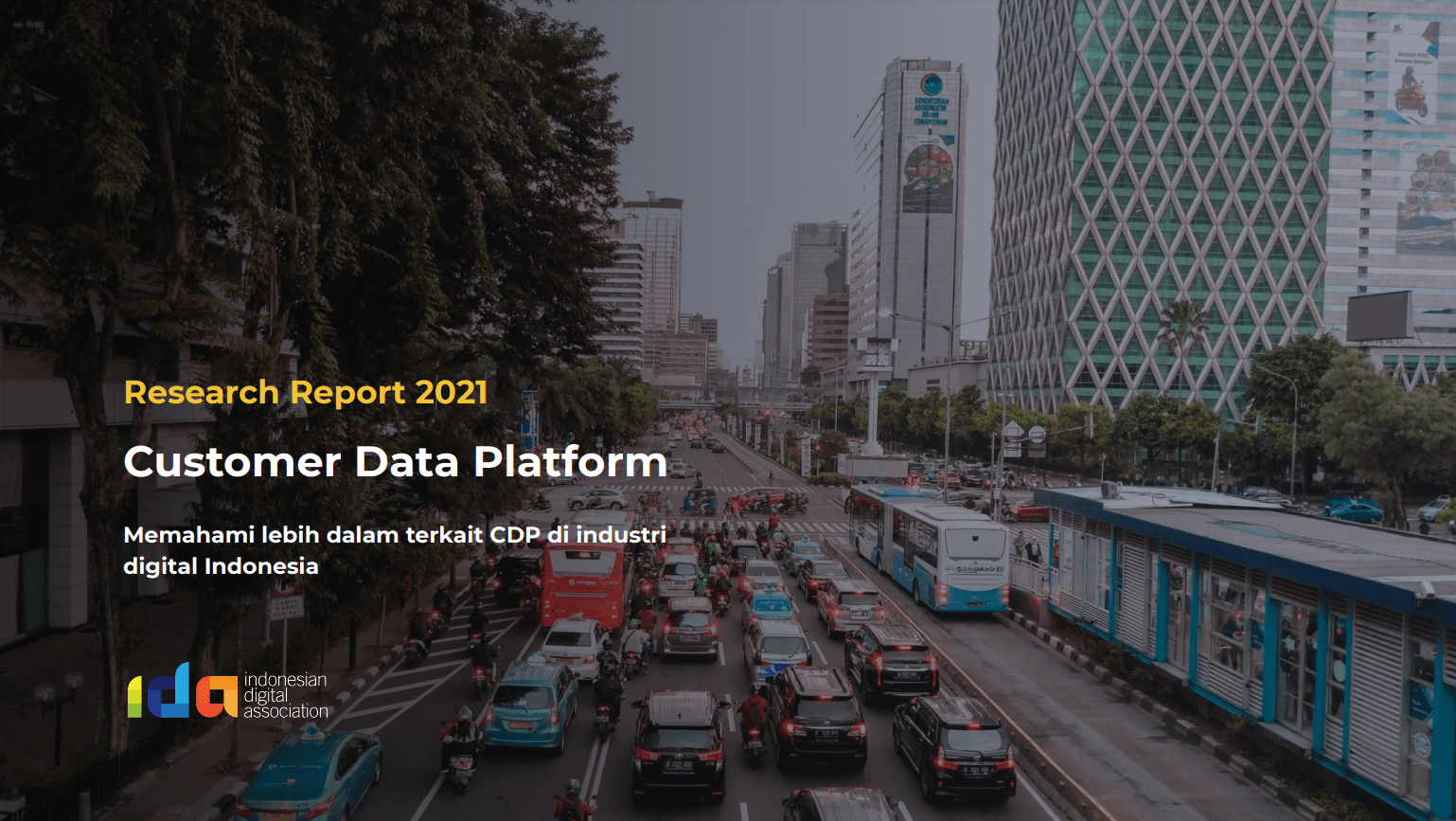 IDA - Customer Data Platform Research
Semakin berkembangnya dunia teknologi dan era digital saat ini, perusahaan perlu menerapkan strategi marketing yang tepat dalam promosi sebuah produk atau jasa. Hal tersebut menjadi dasar dari penelitian yang IDA (Indonesian Digital Association) lakukan dimana di penelitian ini akan difokuskan untuk memberikan pemahaman terkait CDP (Customer Data Platform) di industri digital di Indonesia.
Di balik promosi berbasis data-driven marketing, ada berbagai alat yang dapat membantu meningkatkan strategi pemasaran. Diantaranya adalah CDP dan DMP. Namun di antara kedua alat tersebut, apakah perbedaannya baik dari sisi definisi, fungsi. dan manfaatnya? Hal tersebut yang menjadikan perlunya adanya gambaran yang lebih jelas tentang peranan masing – masing di dalam sebuah perusahaan.
Dengan adanya penelitian ini, diharapkan adanya gambaran yang jelas sehingga perusahaan nantinya dapat memilih mana alat yang paling sesuai dengan kebutuhannya masing-masing.
Download now for free!
Data collected will only be used for documentation by IDA and will not be used or distributed for any other reasons.